Has it really been a year since the last blog post? How's that possible? Ahh, the time-vacuums of social media have also consumed correspondence during the year. The only problem? Social media decides who sees what so lots of messages and stories get buried under an avalanche of current trends.  As valuable as social media is for marketing and connecting to fans, I promised myself back in November to connect more to the folks who visit this site and  inhabit my email list.  Then there was the hurdle of..."eesh, does that mean I must talk about myself or reveal more of my personal life to fans?"  The private debate took place over several months with no clear answer, but I did show up here today, so - that's a beginning. I'll promise not to bore you, but  a little mystery maintained here and there can only make things more interesting, yes?  In the coming weeks, I'll be posting about  things that happened while I was in Sicily, things happening  while on tour here in the US,   adventures  on stage, and all things related. Oh, and Sicily, I'll be posting about Sicily, of course.  If you've been to my shows, if you know  me, then you know I love to recount stories. Well, ask me to tell you a story... and I shall.


Before setting off for Sicily in November, the scavenger hunt for the cheapest ticket kept turing up flights to Rome, so off to Rome I flew. Serendipitously,  the weekend I would stop over in Rome was the VI Mazurka di Kompleanno di Roma/ The 6th Annual Mazurka for the Birthday of Rome.  

Finally, I would dance a Mazurka Klandestina in Italy!   

 What's a Mazurka Klandestina?   It's a gathering of people who dance in a public space.  Think of them as somewhat impromptu and itinerant dance parties, where the dance music is beautiful and the dances are either for couples or for the entire group.  No rave, house or electronic music, but beautiful mazurkas, waltzes,  circle dances and folk dances  - the  kind of dances where dancers have to connect and communicate with the other dancers.  Sometimes the music is live and the festivities may last through the night at finish at sunrise. A Mazurka Klandestina is open to everyone who wants to dance.
   You do not have to show up with a dance partner; everyone dances - . If you don't know the dances, no worries, someone will show you.

A Neapolitan friend introduced me to this phenomenon two years ago. While he was working in the US, he organized a few Mazurka Klandestinas in Philadelphia and on my later visit to Naples, he introduced me to many of his Mazurka- dancing friends.  Something else which serendipitously happened that weekend in Rome this past November?  A few of these Neapolitan dancers travelled  to Rome to enjoy  being a part of the Mazurka Kompleanno!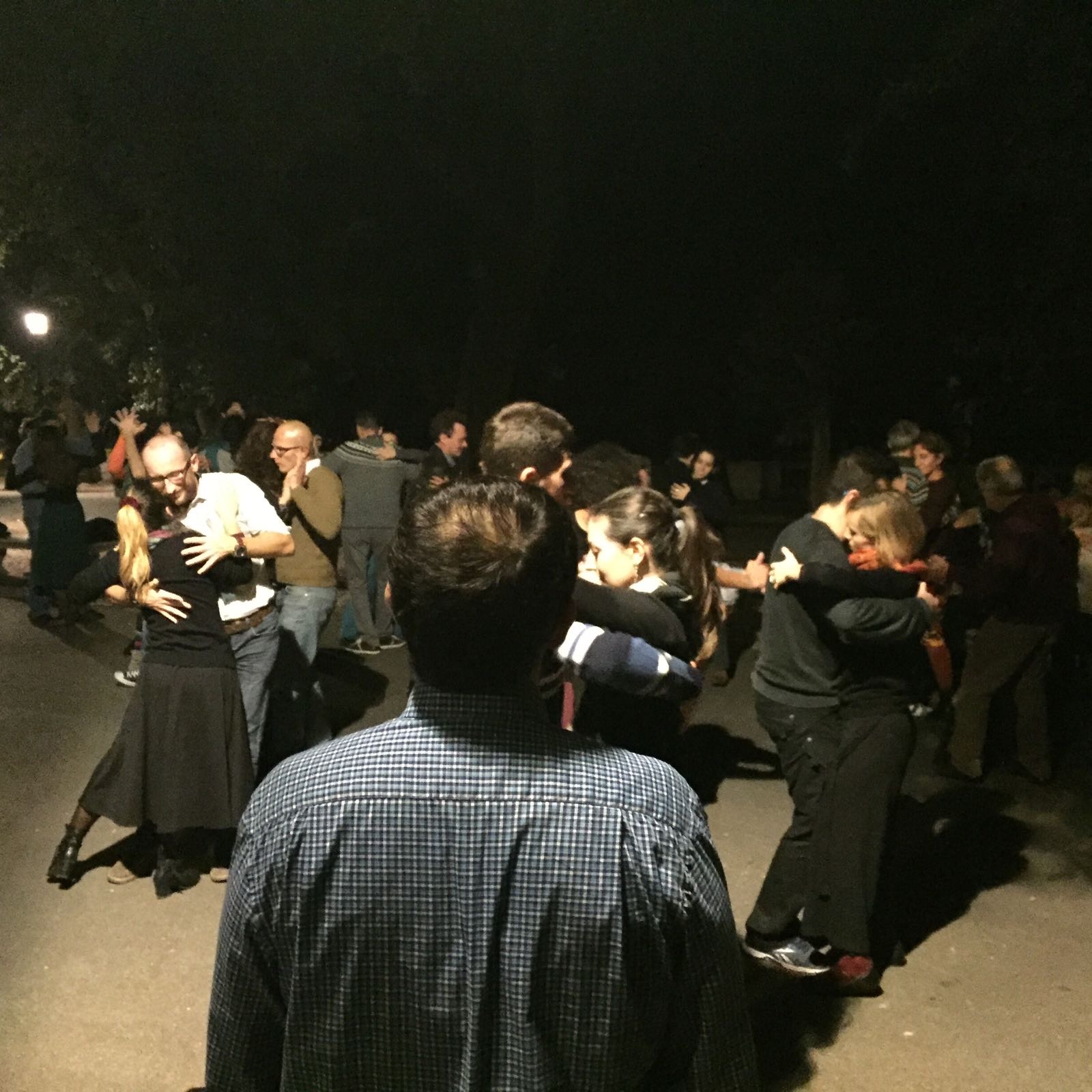 A moment from the first night of the Mazurka Kompleanno, on  the Pincian Hill in Rome:
                                                                                  
Feel like dancing?  Come to the Third Annual la Primavera Vinni , our 'Welcome Spring' dance party in NYC.  Click here for more info.