What could be better than to celebrate with music, dance …and food?
On March 21st the 3rd Annual La Primavera Vinni will take place at the Goddard Riverside' Bernie Wohl Center in New York City from 7:30-10pm. It's a festive night to celebrate and welcome spring with Sicilian folk music and dance. This year, every reveler will be entered into a raffle to win the makings of a Sicilian feast! To help celebrate Persephone's return to the land of the living, Gustiamo has offered a beautiful crate of Sicilian specialties which will go home with one of our lucky revelers.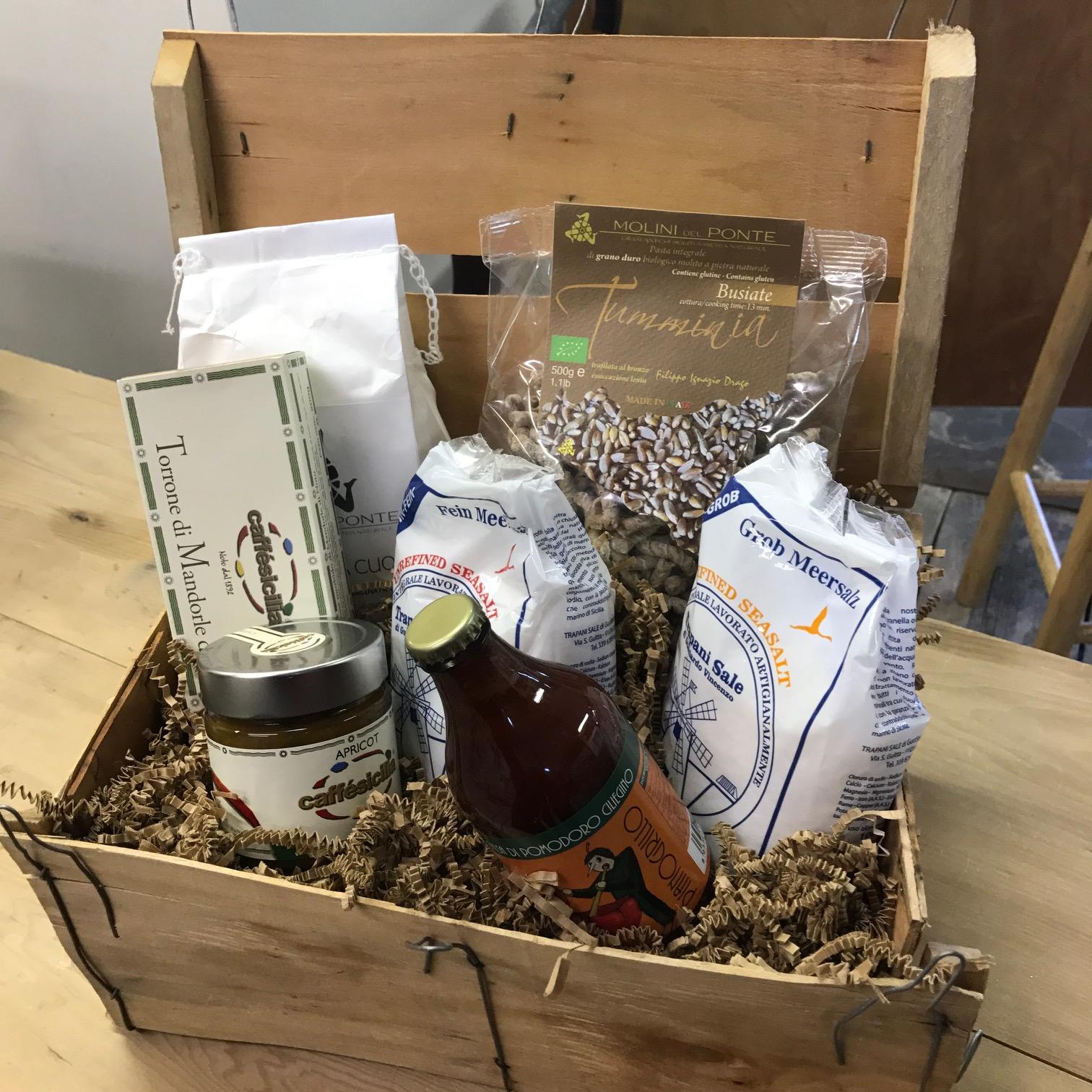 The other afternoon, I visited Gustiamo at their headquarters and warehouse in the Bronx and when I arrived, it felt like I was stepping into Heaven! Shelf after shelf of cans of the best San Marzano tomatoes, rows and rows of exceptional olive oils, fruit marmalades, nut pastes, oh, and pastas!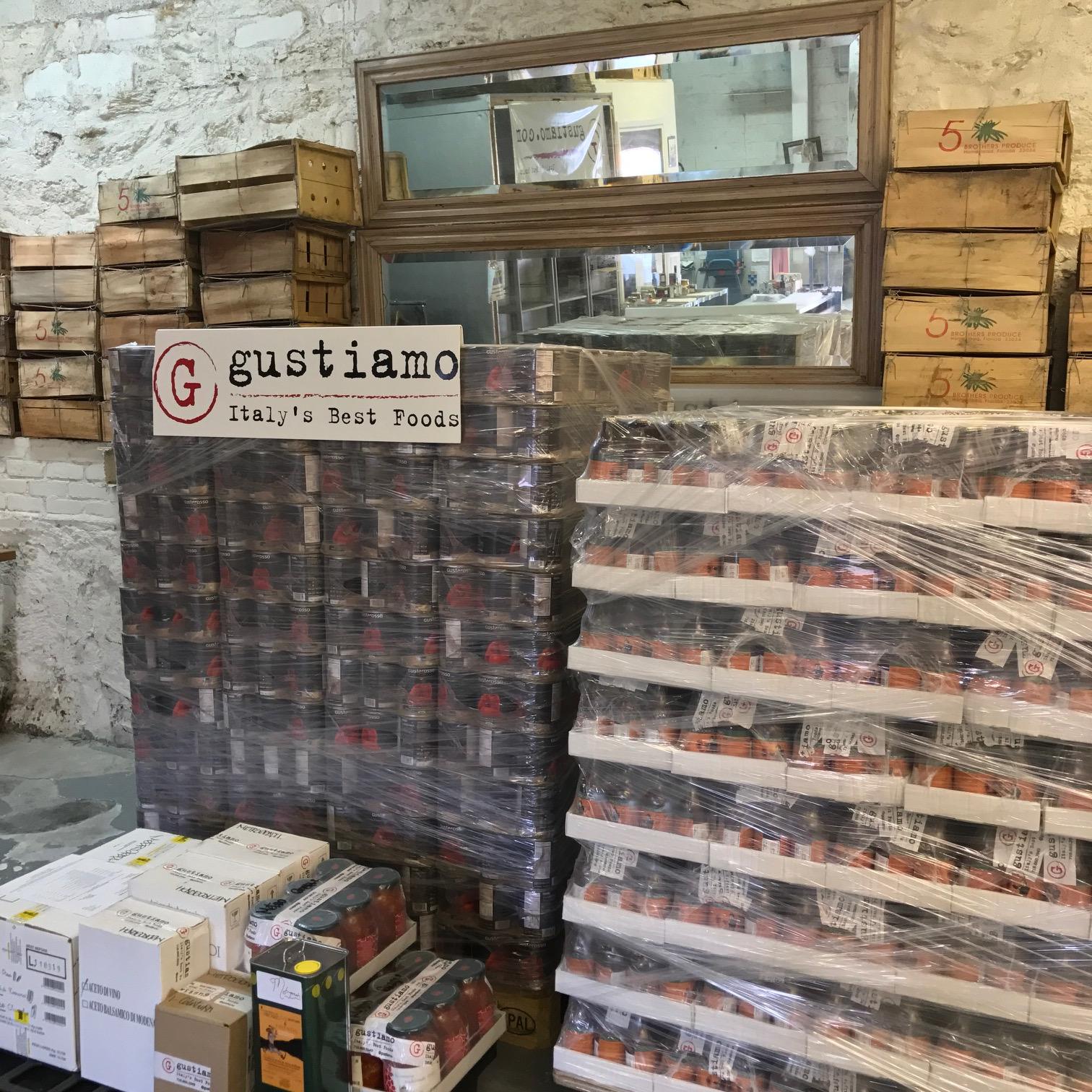 Every item is sourced directly from the growers who are cultivating traditional plant varieties and producing traditional foods. Founder Beatrice Unghi's Gustiamo  has a mission  to improve the quality of Italian foods in America and encourage cooks to use real Italian ingredients. Gustiamo's suppliers although in Italy, are part of the "local tradition" - every time someone purchases a Gustiamo product, they are supporting small, local Italian farmers who produce traditional foods. It keeps the industry of agriculture alive and it keep their farmlands producing this agricultural bounty. These farmers are "dedicated to their land and to tradition"
 
Cooking a meal with authentic ingredients shakes off the dullness of industrial products and turns the meal into a celebration - a celebration of taste and a celebration of tradition. On March 21st, at La Primavera Vinni, when we celebrate spring we'll shake off the dullness of winter and celebrate tradition.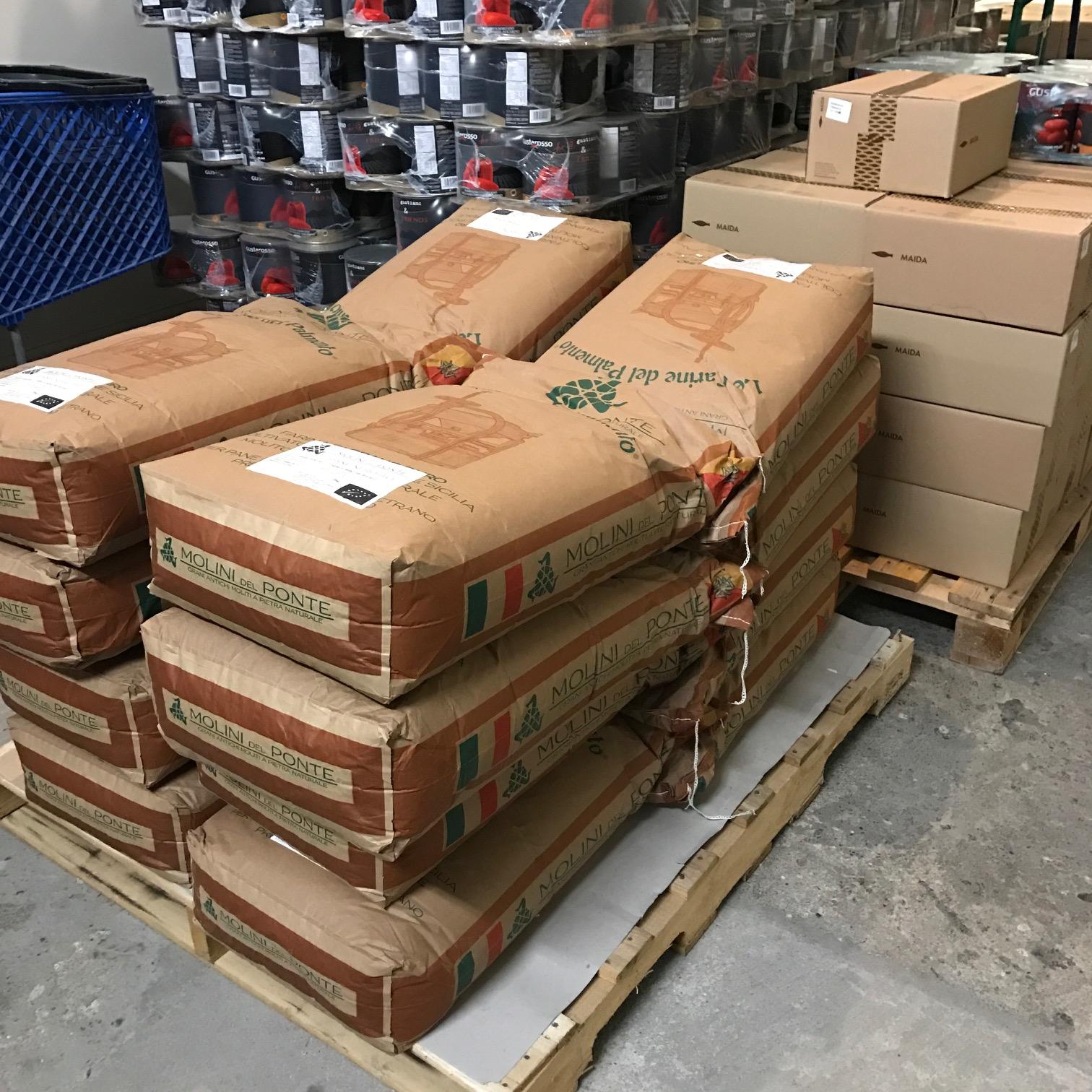 Gustiamo calls itself a 'disruptive' company: they support local farmers and agricultural traditions in the face of mass produced and modified foods. Gustiamo imports Sicily's famous Tumminia flour, an ancient grain used in the preparation of the delicious Pane Nero di Castelvetrano. Gustiamo sells sacks of this flour to bakers around the country and sells traditional pasta made with this grain ( and one of our lucky revelers will go home with a bag of this Tumminia Busiate pasta on the 21st!) The tumminia represents the conservation of Sicily's autochthonous grains, well adapted to growing in it's specific microclimate and rich in nutritional value. Tumminia isNOT a grain developed to grow well with modern pesticides,  does NOT contain toxic epitopes ( aggravating to celiacs) and was NOT developed to be farmed industrially . Purchasing Tumminia not only brings a unique, authentic,tasty  and healthy ingredient into your kitchen, it promotes biodiversity and strikes a blow to seed privatization - the push of multinational corporations and the EU to control the farmers' rights and restrict them to grow only certain seeds .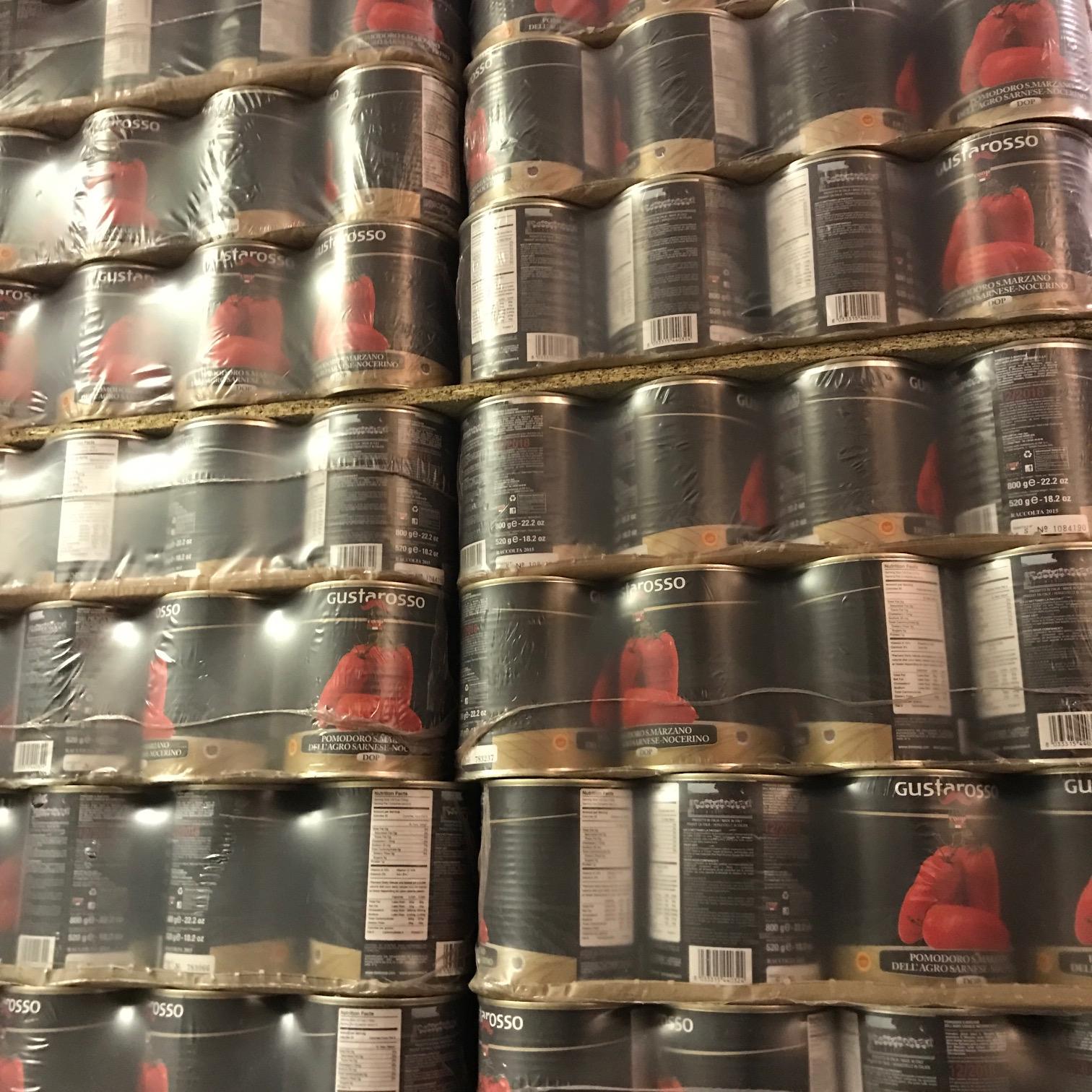 My tour guide at Gustiamo was Danielle, the founder of Palermo Street Food   a gastronomic tours company which  showcases the best of Palermo's authentic street foods. and Danielle made sure that I   enjoyed a delicious cup of espresso and sampled  divine chocolate hazelnut  and pistachio spreads, all products which Gustiamo imports ( you can find them here on their website Gustiamo  )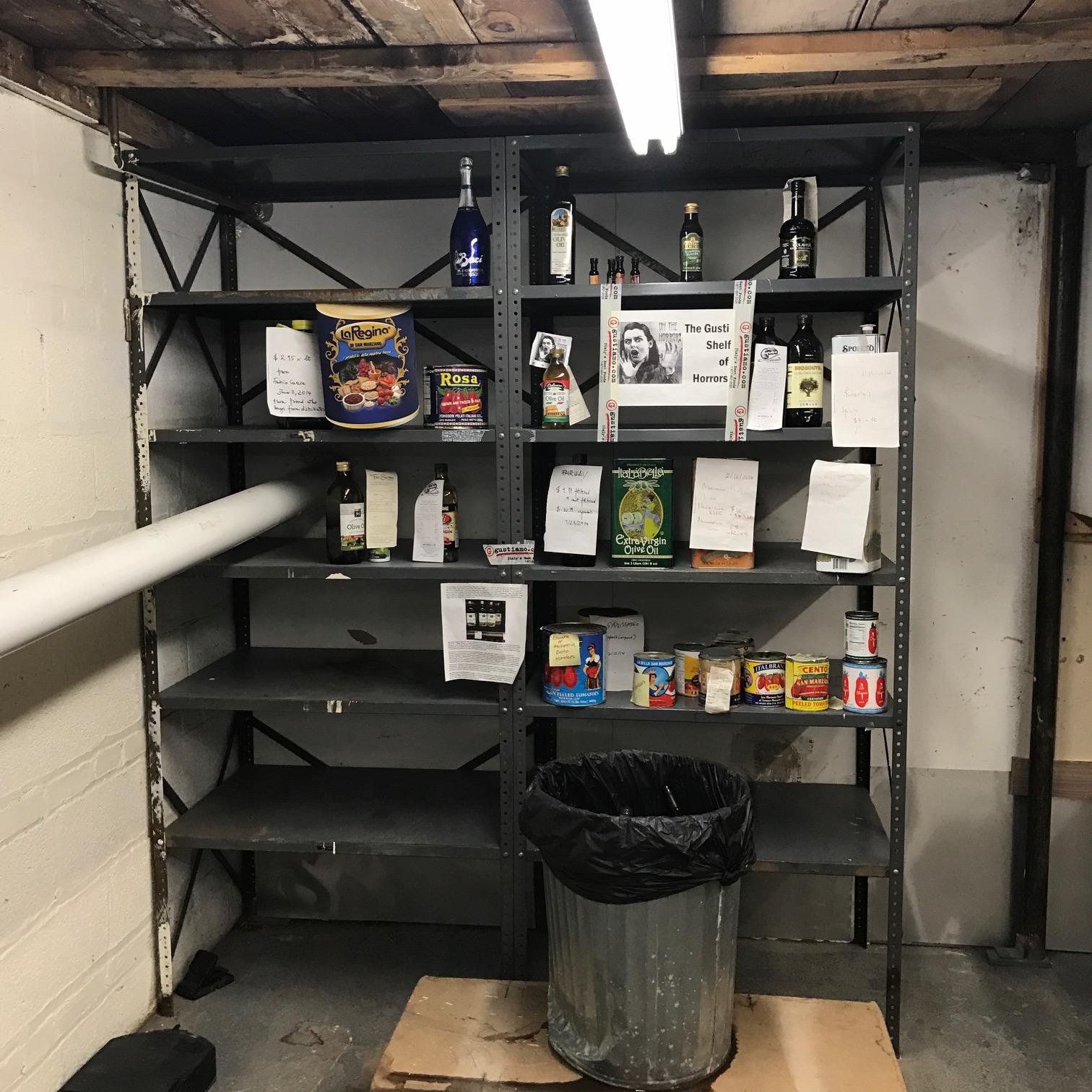 Of course, the afternoon wouldn't  have been complete without a visit  to the Gustiamo Shelf of Horrors!  I am now a forever fan of Gustiamo!!!